Plasma Clean is a manufacturer of a range of solutions designed to enhance air quality, founded by University of Manchester scientists
Dr David Glover
and Professor Christopher Whitehead,. Using cutting edge plasma and UV-C technologies to control odour and infection in buildings providing trusted total air quality solutions to some of the world's leading brands, including: Hilton, Marriott, Premier Inn, Burger King; McDonalds; Tesco and TGI Fridays.
Today, Plasma Clean is an established and trusted pioneer of indoor air quality solutions for all commercial sectors, including:
1. Commercial kitchen ventilation: grease, smoke and odour control
2. Indoor air quality: Fresh air supply
3. Food storage: Infection control
4. WC and waste rooms: Odour control
Underpinning all we do is a passionate belief in Building Wellness and the role of indoor air quality for a happy, healthy, more productive workforce.
Our products are designed in-house and manufactured in Cheshire, UK so we can keep a close eye on every detail and make sure each item meets our high quality standards.
We have a wide range of end users from Tesco, Morrisons and Marks and Spencer, to McDonald's, Premier Inn, Eds Easy Diner, and Hilton Hotels. See our list of
Case Studies
which provide examples of the range of projects we have worked on.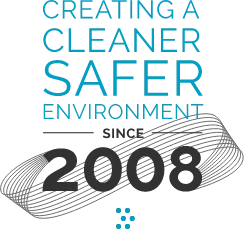 We at 5ine Concepts are proud to be their Asia distributor.